What We're Reading This Week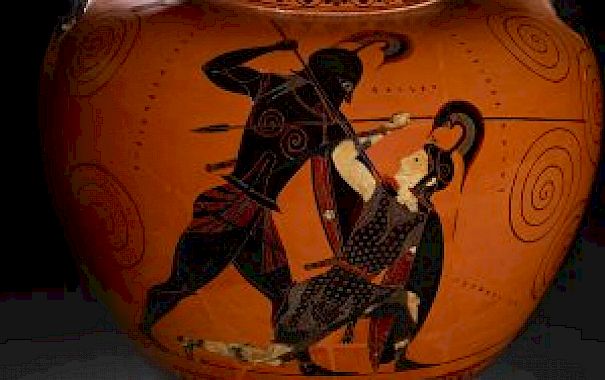 COLLIN BERNARD
Tariq Ali and David Edgar, "That Was The Year That Was," LRB.
Stathis Kouvelakis, "Borderland: Greece and the EU's Southern Question," New Left Review.
John Foot, "Closing the Asylums," Jacobin.
Karoline Kan, "A Chinese Town's Deep Bonds With Japan Bring Wealth and Hatred Image," New York Times.
Ian Cobain, "UK government trying to block release of files exposing Gaddafi links," The Guardian.
Corey Robin, "The Erotic Professor," The Chronicle.
SEAN PHILLIPS
Tracy Ireland, "How Captain Cook Became A Contested National Symbol,"The Conversation.
Dario di Rosa & Nicholas Hoare [in conversation], "Microstoria, Pacific History, and the Question of Scale: 2 or 3 Things That We Should Know About Them according to Dario Di Rosa," The Journal of Pacific History Facebook Page.
Daniel Fernandez, "The Surprisingly Intolerant History of Milk," Smithsonian Magazine.
Tim Whitmarsh, "Black Achilles," Aeon.
Patrick Roger, "En Nouvelle-Calédonie, le "destin commun " apparaît comme une bien lointaine chimère," Le Monde.
MARTIN CREVIER
Rohan Deb Roy, "The Untold Story of Modern Science Is One of Empire and Colonial Exploitation," Quartz.
Allison Miller, "The Story of the Multigraph Collective," American Historical Association.
Robinson Meyer, "Ancient Rome's Collapse Is Written Into Arctic Ice," The Atlantic.
Pinar Bilgin, "How to Globalize IR?," E-International Relations.
MEGHNA CHAUDHURI
Raj Patel and Jason W. Moore, "How the Chicken Nugget Became the True Symbol of Our Era," The Guardian.
Jacob Mikanowski, "A Silver Thread: Islam in Eastern Europe," LA Review of Books.
Anjali Kamat, "Political Corruption and the Art of the Deal," The New Republic.
Jonathan Sturgeon, "Dispatches from the American Gray Zone," The Baffler.