What We're Reading This Week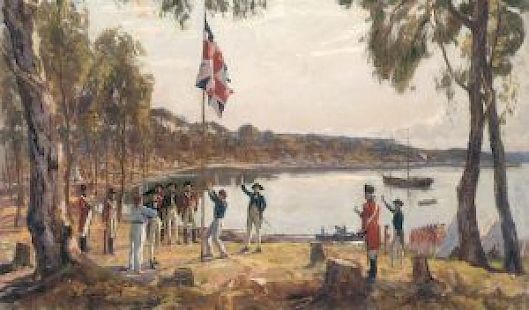 SEAN PHILLIPS
Kwame Opoku, "Umfrage: Exotik des Trauten," ["Survey: The Exotic in the Familiar"] Süddeutsche Zeitung.
Samira Shackle, "The Bureaucracy of ISIS," Prospect Magazine.
Cynthia Graber and Nicola Twilley, "The Spice That Hooked Medical Nuns," The Atlantic.
Frank Bongiorno, "Why Australia Day Survives Despite Revealing a Nation's Rifts and Wounds," The Conversation.
JOEL VAN DE SANDE
Omnia El Shakry, "How Midcentury Arab Thinkers Embraced the Ideas of Freud," Aeon.
Rijin Sahakian, "What We Are Fighting For," e-flux.
Françoise Davoine, "Entre l'histoire et nos histoires," ["Between History and Our Stories"] Le Monde.
ADEN KNAAP
Amir Ahmadi Arian, "Trump's Rhetorical Tradition," London Review of Books.
Annette Gordon-Reed, "Female Trouble," New York Review of Books.
Emma Pitman, "Misogyny is a Human Pyramid," Meanjin Quarterly.
Greg Afinogenov, "How to Read a History Book: Notes on Corner-Cutting," Blog Greg Afinogenov.
BOYD VAN DIJK
Manik Sharma, "What Sigmund Freud, Psychoanalysis Had to Do With the British Empire's Hold Over India," First Post.
Tamsin Shaw, "The Bitter Secret of 'Wormwood'," New York Review of Books Daily.
Paul A. Kramer, "Trump's Anti-Immigrant Racism Represents an American Tradition," The New York Times.
Bernard Wasserstein, "The Family Heretic," Jewish Review of Books.