www.eapolanco.com
Edward Anthony Polanco is an assistant professor in the Department of History at Virginia Tech. He specializes on indigenous communities, healing, and gender in colonial Mexico. Edward is presently completing a book manuscript that explores Nahua healing ritual specialists and how they contended with Spanish colonialism in sixteenth- and seventeenth-century central Mexico. He has completed extensive research at the Archivo General de la Nación for his doctoral thesis and book manuscript, including a ten-month sojourn with a Fulbright-García Robles Research Grant.
When you approach the Archivo General de la Nación (literally the Nation's General Archive; hereinafter AGN) in Mexico City, Mexico, you notice large dark fences, big walls, and intriguing architecture (see Figure 1). You typically enter through a massive gate, secured by an armed police officer, near the complex's parking lot. The guards and AGN's structural qualities convey a sense of protection and control. One could easily think that this design is to keep documents safely inside. While that is presently true, the original design was to keep people inside.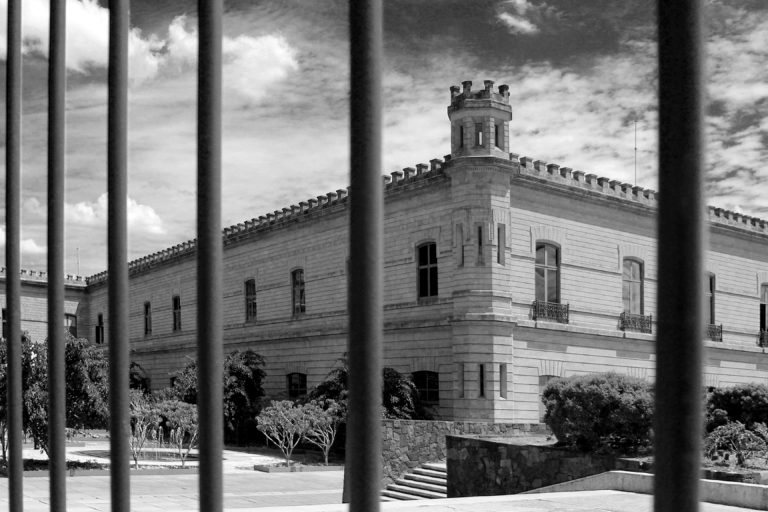 The AGN is housed in the Palacio de Lecumberri, also known as the palacio negro (the black palace). The notorious palace served as a penitentiary from 1900-1976. In 1980, the Palacio de Lecumberri became the home of the AGN, which stores documentary fragments of the history of the Pacific, North America, Central America, the Caribbean, and Europe (see Figure 2). Until 2016, the cells that once housed prisoners were home to the Spanish Empire and Mexico's past (see Figures 3 and 4). After 2016, the documents that the AGN oversees were moved to a new state-of-the-art facility built next to the original Palacio de Lecumberi. Nevertheless, as of the time of this blog post, if you visit the AGN to conduct research, you will pass by some of the halls where inmates lived, ate, exercised, and on occasion were tortured and died. Don't worry, you no longer have to trade cigarettes and other contraband to get what you want.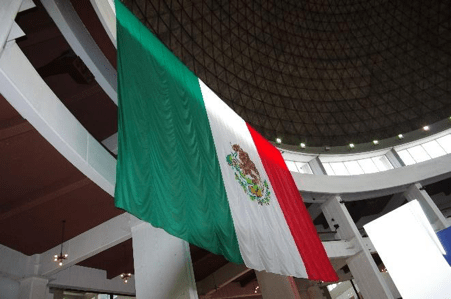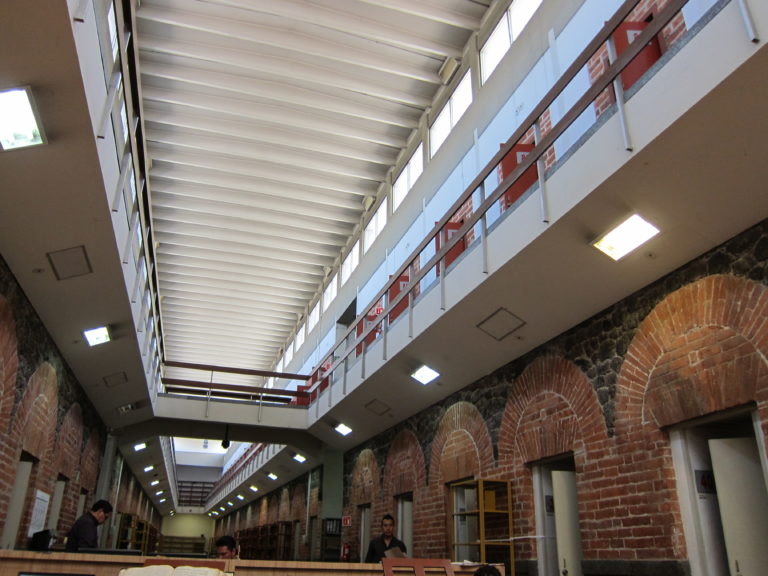 For scholars of Latin America and the Spanish Empire, the AGN is an indispensable institution. The reason for this lies behind Mexico City's bureaucratic significance during the last 400 years. Hernán Cortés, a couple hundred Spaniards, and thousands of indigenous allies toppled the Excan Tlahtoloyan (the Triple Alliance) of Tenochtitlan, Texcoco, and Tlacopan in August of 1521. Within two years, Spaniards had established Mexico City on top of Tenochtitlan, the most prominent of the three Nahua altepemeh (urban centers).
Mexico City served as the capital of the viceroyalty of New Spain. The viceroyalty's borders and possessions were constantly changed, but they included all or part of what are today the United-Statesian states of California, New Mexico, Arizona, Texas, Utah, Washington, Oregon, Wyoming, Kansas, Oklahoma, Alabama, Mississippi, Florida, Nevada, and Louisiana. New Spain also included the modern nations of Mexico, Belize, Guatemala, El Salvador, Honduras, Nicaragua, Costa Rica, Panama, the Philippines, Cuba, Puerto Rico, the Dominican Republic, and Trinidad and Tobago. In 1821, rebel forces took Mexico City, cut ties with Spain, and created Mexico. Two years later, the modern-day Central American nations seceded from Mexico and created the United Provinces of Central America. Lastly, in 1848 after Mr. Polk's War, the United States gained undisputed control and access to what is now much of the western United States.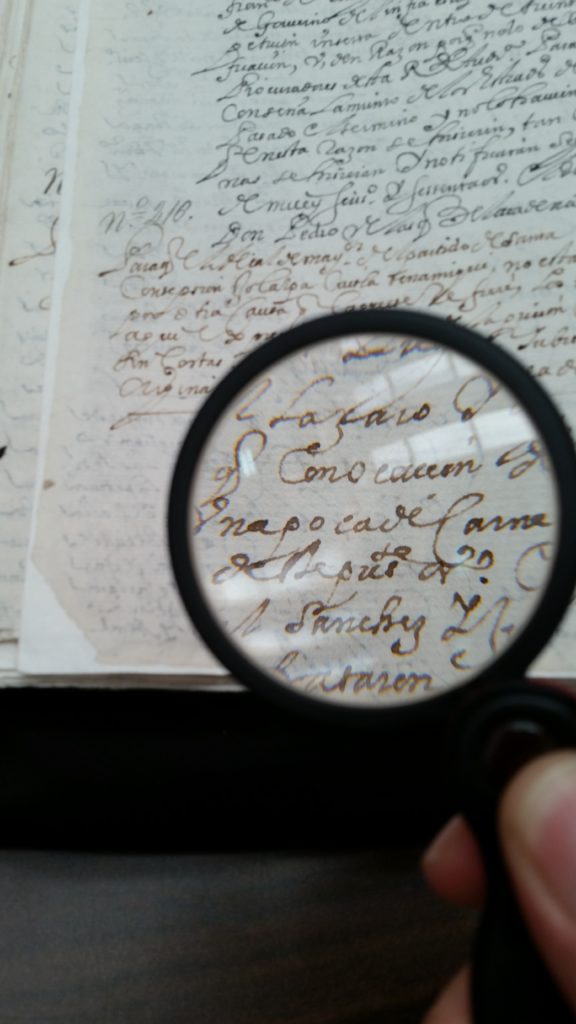 At this point, you are probably wondering how this brief and reductive history lesson pertains to this post. You probably know all of this stuff anyway. Well, compañero, it matters because if you are ever researching any of the places listed above, it might be useful for you to look for sources in the AGN. The vast regions that New Spain and the Mexican Empire encompassed sent petitions, complaints, reports, tax records, Inquisitorial denunciations, and so forth, to Mexico City (see Figure 5). A large amount of these documents is now stored in the AGN.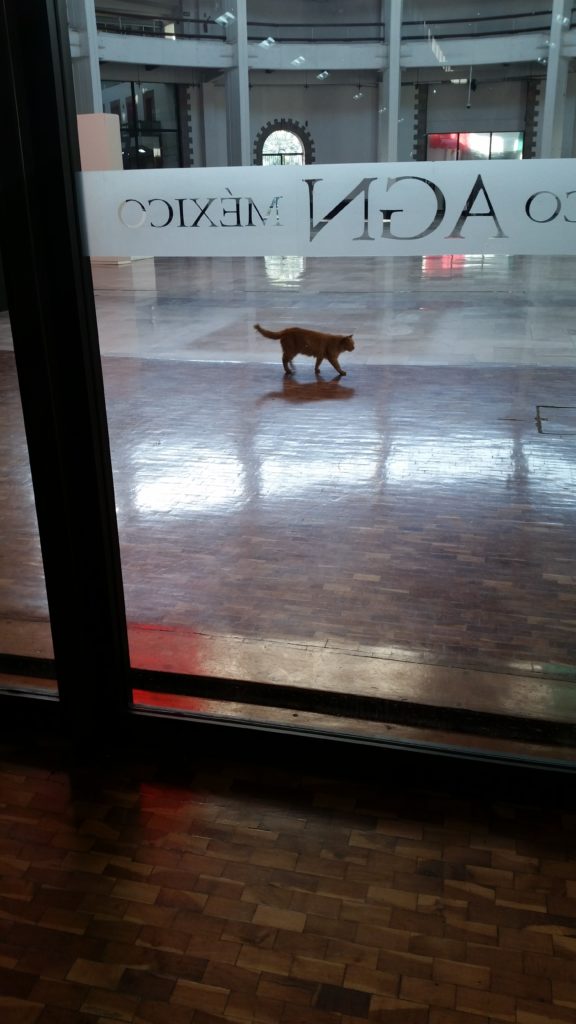 The AGN is also a place where you can meet some of the current, and future, leading scholars of Mexico. This is particularly true during the summer, when graduate students and faculty from all over the world have a more relaxed schedule and they can make their way to Mexico City. If you are fortunate enough to conduct research in Mexico City during the academic school year (roughly August to June), you will have the opportunity to meet local students and faculty that use the AGN for their coursework. Of course, you will also bump into the lucky foreigners that have long-term fellowships or generous departmental funding. Always keep a smile on your face while you are in the AGN since you never know with whom you might share a table. I have met scholars from all walks of life, from undergraduate students from la Universidad Autónoma Metropolitana working on Mesoamerican cuisine in Xochimilco to professors of Mexican History in Spain. If you are lucky, you might even come across the AGN's state-of-the-art pest control unit – cats (see Figure 6).
Tips for the AGN:
If you get distracted by sounds or conversations easily, bring headphones. Carry a snack so you can be in the consultation room for as long as possible.
Always carry a couple of medical facemasks and archival gloves (see Figure 7) in your research bag.
Reserve the documents you want to consult in advance. Presently you can do this by emailing Ana Alicia Galindo Méndez at agalind AT agn.gob.mx
Always carry a high-capacity flashdrive or portable hard drive in case you run into someone at the archive who is willing to share guides, files, or images that might be of help or interest to you.
Be nice to everyone, irrespective of their academic rank or nationality.
Sign up for an official tour at the front desk. The tours are free and you get to see many awesome parts of the AGN that most researchers miss.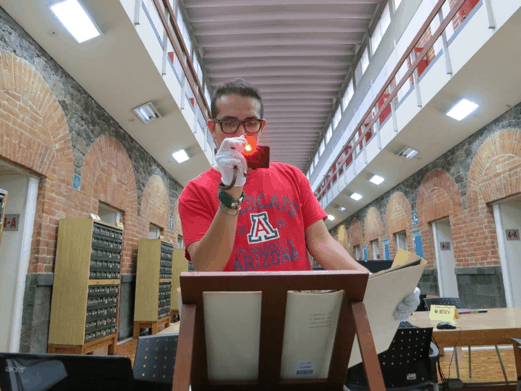 Check this link out for my tips on the essential archival kit.
Check this post out for more general tips and information about the AGN.